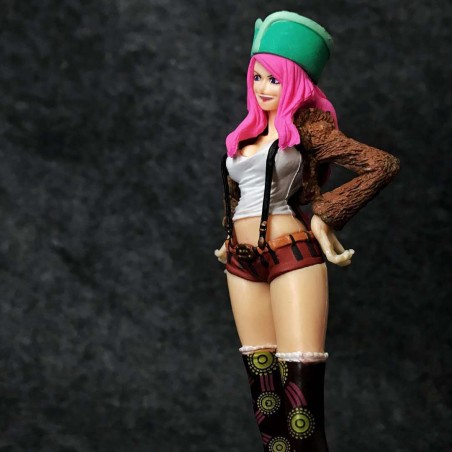  
ONE PIECE Jewelry Bonney THE GRANDLINE LADY BANPRESTO

  Neuf scellé with its box
ONE PIECE Jewelry_Bonney THE GRANDLINE LADY BANPRESTO
Jewelry Bonney nicknamed "The Glutton" is a pirate captain from South Blue.
She is the captain of Bonney's Crew. one of the eleven pirates known as the Eleven Supernovae, who make up a major part of the Worst Generation.
 Jewelry Bonney had a bounty of Berry Symbol.gif140,000,000 before the ellipse.
16 other products in the same category: