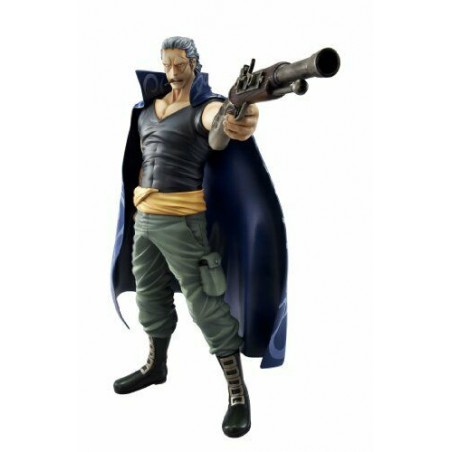  
ONE PIECE P.O.P Ben Beckman 1/8 MEGAHOUSE
Ben Beckman
Figurine of Ben Beckman who is the second in command of the Reds Crew.
According to Master Oda, Benn Beckman is the most intelligent character in One Piece that we have ever met.
He is Shanks' right-hand man.
Ben is a quiet, intelligent and taciturn man.
He likes to smoke cigarettes.
Ben is also the calmest person in Shanks' crew and is the one who best understands his captain's way of thinking.
Ben is an excellent shot, in fact, in combat he uses a rifle.