 
ONE PIECE Arlong P.O.P MEGAHOUSE Ex Model PVC Figure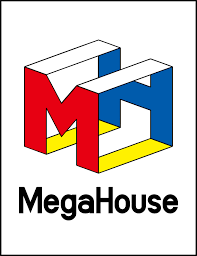 Neuf scellé with its box
ONE PIECE P.O.P Arlong MEGAHOUSE
Arlong, nicknamed Arlong the Saw, is the captain of Arlong's Crew and a former member of the Sun Pirate Crew under Fisher Tiger and Jinbe.
He killed Belmer, the adoptive mother of Nami and Nojiko, in front of them. He is Shirley's older brother.
He is the main antagonist of the Arlong Arc.
Appearance
Arlong is a Man-Fish Shark. Large and muscular, he is distinguished by his long, sharp nose and dorsal fin. His long black hair falls behind his neck to his shoulders. He wears a brown chapka. He has two tattoos: one on his left pectoral, showing his membership in the Crew of the Sun Pirates, and the other on his left forearm, representing his own clan. Arlong is wearing a yellow shirt with black patterns unbuttoned and green shorts (brown in the anime), supported by a purple scarf as a belt. He also wears a gold chain on his wrist.
5 other products in the same category: