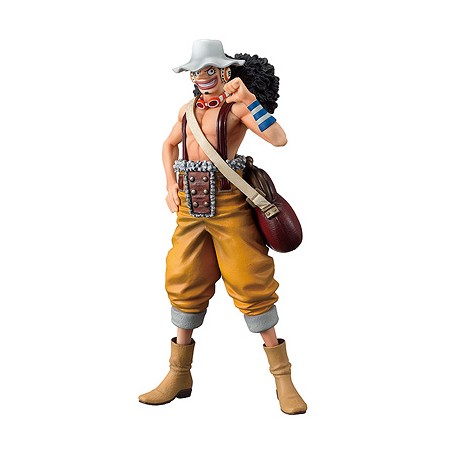  
ONE PIECE Usopp THE GRANDLINE MAN Vol.10 BANPRESTO DX Figure
ONE PIECE Usopp Pipo THE GRANDLINE LADY BANPRESTO
Category: Anime
Licence : One Piece
Gamme : THE GRANDLINE Man
Fabricant : BANPRESTO
character: Usopp Pipo
Usopp Pipo, is a member of the Straw Hat Crew, he holds the position of Elite Shooter. He is originally from the Village of Sirop.
Although he was not a shipwright, he also repaired the Vogue Merry (patching up the holes with the means at hand).
He was then replaced by Franky, when the latter and the Thousand Sunny joined the crew, for the maintenance of the ship.