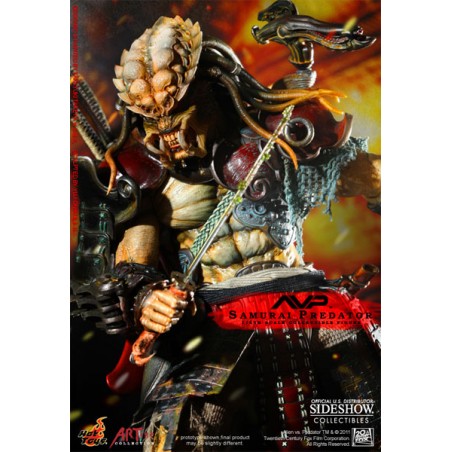  
ALIEN VS PREDATOR Samurai 1/6 HOT TOYS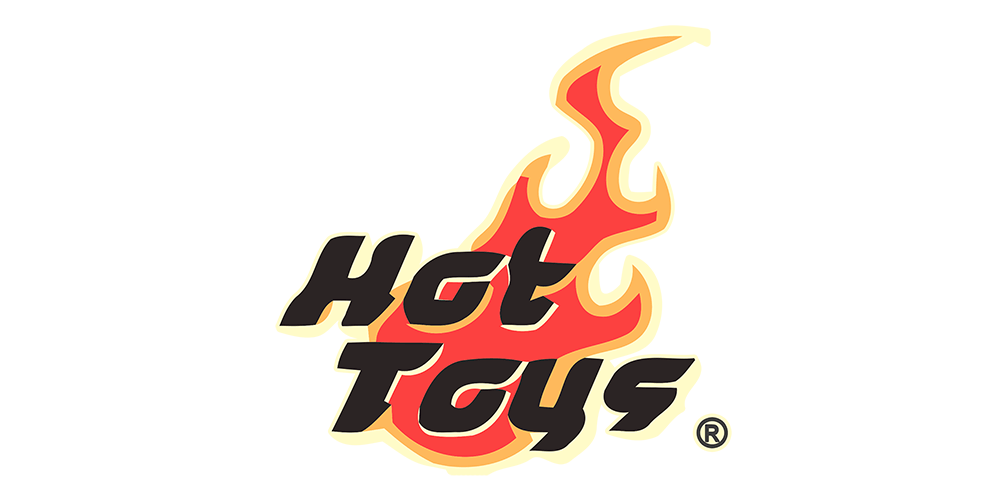 Neuf scellé with brown box
Alien vs Predator : Samurai Predator
Sideshow Collectibles and Hot Toys are proud to present the first entry in the Hot Toys Artist Collection, the Alien vs. Predator Samurai Predator collectible figure. A collaborative project designed and painted by Takayuki Takeya and sculpted by Yuji Oniki, the Samurai Predator features a newly sculpted head and body, detailed accessories, weapons and a diorama base featuring an Alien corpse.
In 2004, a satellite detects a mysterious energy flow located on Bouvet Island, off the coast of Antarctica. Wealthy industrialist Charles Bishop Weyland (Lance Henriksen) has employees of his multinational communications company Weyland Industries investigate the source of the heat. The analysis reveals a gigantic pyramid covered by the ice pack. Weyland then recruits a team of scientists to explore and claim what will be discovered there. The team includes archaeologists, language experts, mercenaries, drillers (to dig through the ice to reach the pyramid), and a guide named Alexa Woods (Sanaa Lathan).
A Predator spacecraft reaches Earth's orbit, and fires a beam that pierces the thick layer leading to the pyramid, located beneath a whaling station abandoned since 1904. When the humans arrive at the site, they are surprised to discover the tunnel in the ice, but decide to go through. Meanwhile, three Predators are unloaded from the ship near the whaling station. The humans reach and enter the pyramid but inadvertently activate a mechanism. The mechanism extracts a chained Alien Queen from the basement and she awakens from her cryogenic stasis. Meanwhile, the team discovers engravings all over the walls, showing two creatures fighting each other.
The three Predators kill the drilling team that remained on the surface and then head for the tunnel. The humans continue to explore the pyramid and reach a sacrificial chamber occupied by human skeletons with exploded rib cages. Meanwhile, the Alien Queen begins to lay eggs which are automatically carried away by a mechanism. The explorers decide to split up in order to explore as many rooms as possible.
Adele Rousseau (Agathe de La Boulaye) and Thomas "Tom" Parks (Sam Troughton) and others stay behind while Weyland, Maxwell "Max" Stafford (Colin Salmon), Alexa Woods, Sebastian de Rosa (Raoul Bova), Graeme Miller (Ewen Bremner), Mark Verheiden (Tommy Flanagan), and Joe Connors descend into the lower levels. There, they discover with amazement three technically advanced objects but in doing so, activate another mechanism: walls and ceilings suddenly move while some doors close, trapping the team in place. Then, the alien eggs eventually reach the sacrifice chamber. The Facehuggers that emerge "fertilize" the people trapped in this room and Chestbursters finally emerge from them.
16 other products in the same category: