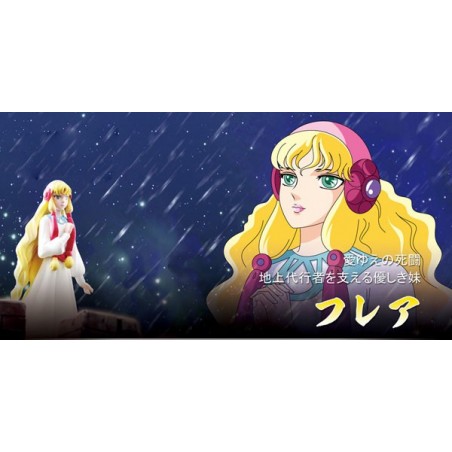  
SAINT SEIYA Freya Myth Cloth FOLEI

neuf scellé  with its box
SAINT SEIYA Freya Myth Cloth FOLEI
Superb faithful realization of this emblematic character in Myth Cloth scale.
Sister of Hilda of Polaris, queen of Asgard and girlfriend of Hagen of MERAC the divine warrior Beta, she will help our heroes to fight her sister possessed by the ring of nibelungen.
Personality
She cares about her sister and wants what's best for her. She is someone who seems sensitive.
Appearance
She is a girl with long curly blonde hair and blue eyes.
History: Saint Seiya
She allied herself with Athena and her knights, placing all her hopes in them, but refused to be by her sister's side because she was not the same. She hopes that they will succeed in bringing Hilda back to her senses. Saori asked her about the ring her sister was wearing. Freya told her that she had changed since she had that ring on her finger. Saori explained to her what the ring was. 
She watched helplessly as Athena was kidnapped.
16 other products in the same category: