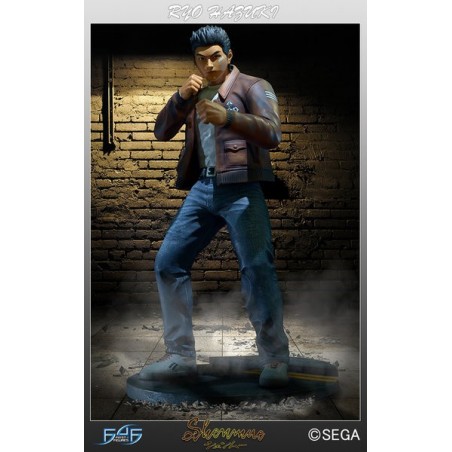  
SEGA ALL STARS SHENMUE Ryo Hazuki Statue 1/6 First 4 Figures Regular Edition
SEGA ALL STARS SHENMUE Ryo Hazuki Statue 1/6 First 4 Figures Regular Edition
SHENMUE: November 1986... Ryo Hazuki a young man of 18 and son of a martial arts master, discovers that his father, Iwao Hazuki, is in trouble with a man in green accompanied by several henchmen. This man named Lan-Di claims a precious object, an ancestral mirror.
The fight ends up quickly turning to Lan-Di's advantage and his henchmen finally seize the mirror. Iwao dies in Ryo's arms and his promises to take revenge. This is where the adventure begins....
Superb quality resin statue finished and painted by hand on a numbered decorative base and supplied with certificate of authenticity.
Limited edition of 750 copies/world
16 other products in the same category: