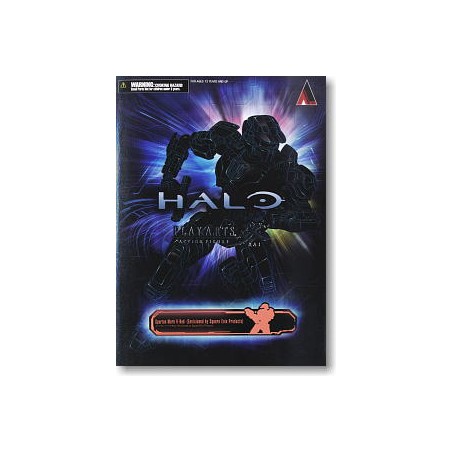  
HALO 4 Spartan Mark V-red Play Arts Kai SQUARE ENIX
 Neuf scellé with its box
HALO 4 Spartan Mark V-red Play Arts Kai SQUARE ENIX 
The Mark V was the fifth of seven versions of the Mjolnir powered assault armor. 
The suit was issued to Noble Team members on November 24, 2551, and to the remaining SPARTAN-II commandos on August 29, 2552. 
It was in service until October 2552, when it was replaced by the Mark VI in Halo 4.
In 2542, seventeen years after Mjolnir Mark IV entered service, production of the next generation of Mjolnir armor began, in order to improve the effectiveness of the SPARTAN-II/Mjolnir against the Covenant in combat. 
A team led by Chief Technical Officer Dr. Catherine Halsey spent the next ten years developing the suit. Using the data collected on the Mark IV, hundreds of minor technical improvements were made to the Mark V. 
The suit's armor was completely redesigned and better materials were developed for its use. 
The Mark V differs from the previous version of the system in two major breakthroughs in the way the suit improves the combat effectiveness of its wearer.
2 other products in the same category: