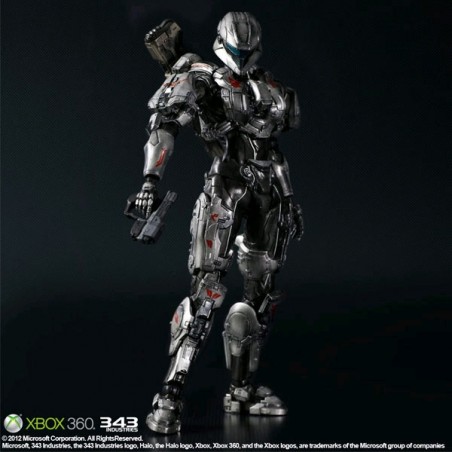  
HALO 4 Spartan Sarah Palmer Play Arts Kai SQUARE ENIX
 Neuf scellé with its box
HALO 4 Spartan Sarah Palmer Play Arts Kai SQUARE ENIX
Add to your collection this action figure of Commander Sarah Palmer, in her Spartan soldier armor, from the game Halo 4! 
This detailed action figure is modular in terms of limbs and head. Accessories are also provided: 2 firearms, a hook and additional hands. Sarah Palmer will be able to assume various fighting poses.
From Square Enix! character from Microsoft's hit video game Halo 4 joins the Play Arts ~Kai~ figure line from Square Enix, with the attention to detail, articulation and accessories that fans have come to love.
Spartan Sarah Palmer comes with her Railgun. The figure comes with alternative sets of hands, a Magnum and a presentation stand.
2 other products in the same category: