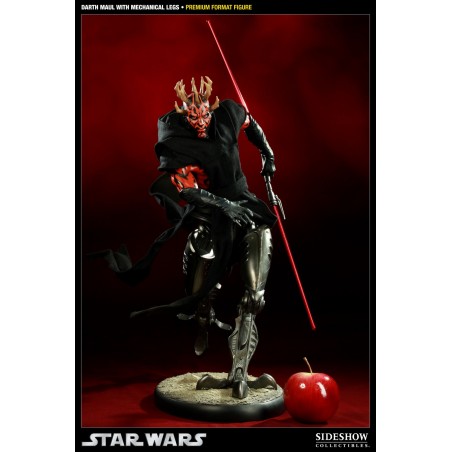  
STAR WARS Darth Maul Mechanical Legs 1/4 SIDESHOW COLLECTIBLES Premium Format Figure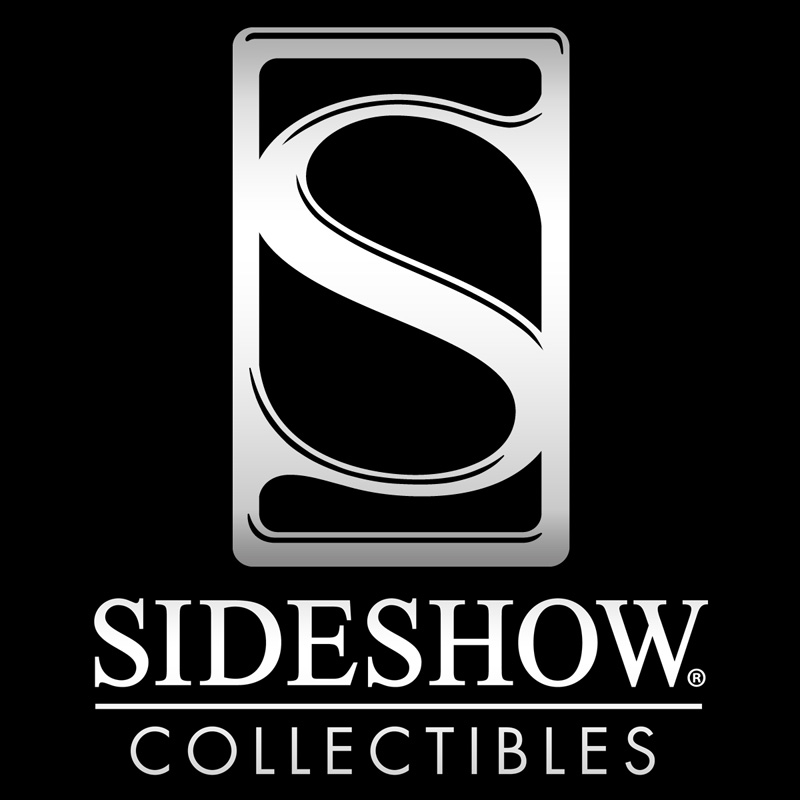 New scelled with brown box N°758
Product Size:

24.5" H (622.3mm) x 15" W (381mm) x 17" D (431.8mm)
Product Weight:

10.00 lbs (4.54 kg)
STAR WARS Darth Maul WITH Mechanical Legs 1/4 Quarter Scale Premium Format Figure SIDESHOW COLLECTIBLES
product details
The Darth Maul with Mechanical Legs Premium Format figure captures every detail of the vengeful former Sith apprentice as he hunts Obi-Wan Kenobi in "Old Wounds," part of the STAR WARS: VISIONARIES graphic story collection.
Each piece is individually painted and finished with its own unique quality and detail, the hallmark of a handcrafted Sideshow Collectibles product. Dressed in a fabric costume and complete with detailed accessories, the Darth Maul with Mechanical Legs Premium Format figure is the perfect addition to any Star Wars display.
Product History
Trained in secret as a ruthless killing machine.
the evil Darth Maul is the perfect counterpart to the subtlety of his master, Darth Sidious - the Sith Lord.
Where Sidious is dark and elusive, his scarlet, tattooed apprentice is a living manifestation of Sith rage.
The curve of the scythe-like sharp horns on his shaved head and the fiery red roar of his double-bladed lightsaber are matched only by the blazing intensity of his venomous gaze.
Armed with an array of deadly weapons and sophisticated tracking equipment.
the Sith Hunter is sent by Lord Sidious to find the errant Queen of Naboo, Amidala, and force her to submit to the demands of the Federation.
The fact that Qui-Gon Jinn and Obi-Wan Kenobi stand in the way of the killer only fuels Maul's eagerness and determination.
But when Maul kills Qui-Gon, his rage and determination are met and matched by Obi-Wan.
As Maul wields the dark side to throw the Jedi into a mining pit, Kenobi strikes back with the light side of the Force and slices Maul in half with his saber, sending him flying into the fiery abyss.
Believing Maul defeated, Obi-Wan completes his mission and eventually assumes the role of watching over young Luke Skywalker as he grows up on the desert planet Tatooine.
But Maul managed to survive, acquiring cybernetic legs and a new vendetta - he will not rest until he meets Obi-Wan face to face again.
12 other products in the same category: