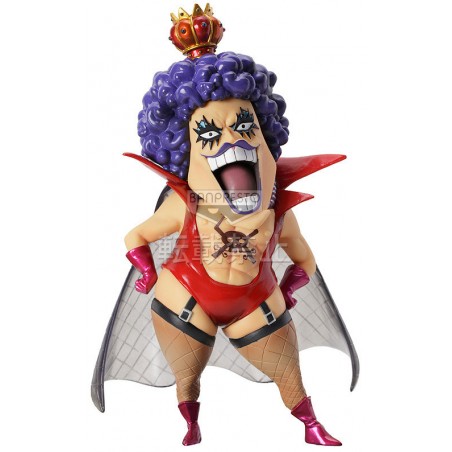  
ONE PIECE Emporio Ivankov THE GRANDLINE MEN BANPRESTO

  Neuf scellé with its box
ONE PIECE Emporio Ivankov THE GRANDLINE MEN BANPRESTO
Emporio Ivankov , nicknamed Iva, "The Miracle Maker", is one of the 5 Commanders of the Revolutionary Army and leads the entire G Army (Grand Line).
He is also the queen of the Kingdom of Kamabakka.
He is a transvestite and a powerful and charismatic being who was imprisoned in Impel Down on level 5, then secretly living on level 5.5 of the prison (called "Newkama Land", or the "transvestite paradise").
He saved Monkey D. Luffy when the latter broke in to free his brother Portgas D. Ace and helped him escape. He was also a major character during the Battle of Marineford.
Translated with www.DeepL.com/Translator (free version)
7 other products in the same category: