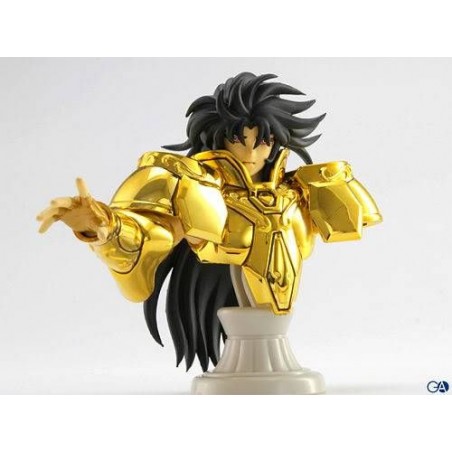  
SAINT SEIYA Gemini Saga Gemeaux APPENDIX OCE Myth Cloth BANDAI Tamashii 2009
SAINT SEIYA Aries Mū Buste APPENDIX OCE BANDAI

Saint seiya Saga of Gemini is one of the 88 Knights of Athena known as the Knights who protect their Goddess through the different generations. Saga is also one of the 12 Golden Knights who is protected by the constellation of Gemini, and therefore wears this Armor.
Personality
Saga is often serious, intelligent but suffers from a split personality, which makes his character unstable.
Appearance
The good side
He has long blond hair and blue eyes, but his hair is blue in the anime and his eyes are green.
The bad side
He has long black hair and red eyes. His hair is white in the anime.
1 other product in the same category: