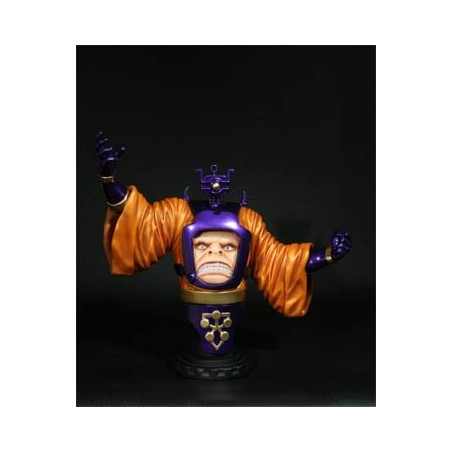  
MARVEL Arnim Zola Bowen Designs 1/6 SIDESHOW
MARVEL Arnim Zola Bowen Designs 1/6 SIDESHOW
Sideshow Collectibles is proud to present the outstanding Marvel statues and busts created by Bowen Designs. These high-quality polystone, detailed collectibles feature your favorite Marvel characters as they appear in a wide range of comics.
Sculpted by the Kucharek Brothers, the Arnim Zola Mini-bust stands over 8 inches high. Each bust is intricately sculpted and cast in high-quality polystone, a great addition to any Marvel collection!
Dr. Arnim Zola, Ph.D, was a Swiss scientist working for the Nazis during World War II.
He become the lead scientist of Project: Nietzsche, creating Super-Soldiers in the Nazi's quest for world domination.
Zola was one of the first biochemists in history using notes left by the Deviants.
He was able to transfer his consciousness into a robotic body, allowing him to continue his experiments well into the next century.
Dr. Arnim Zola was born and raised in the Weisshorn Mountains of Switzerland in the early part of the 20th Century. 
He was a child prodigy excelling in all areas of science and was accepted into the best schools in Europe
16 other products in the same category: