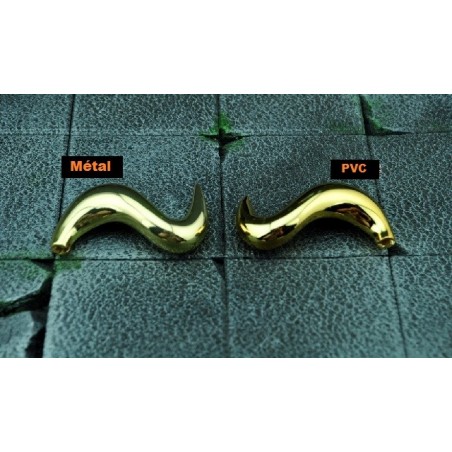  
SAINT SEIYA Metal horns pack for Aries EX JACKSDO
SAINT SEIYA Metal horns pack for Aries EX JACKSDO
This pack contains the reproduction of the 2 metal Aries EX horns to replace the plastic/PVC ones from Bandai.
The finish is much more accurate and the metal material better matches the rest of the Mü Golden Knight of Aries armor.
The pictures compare a PVC horn against a Metal horn.
2 other products in the same category: