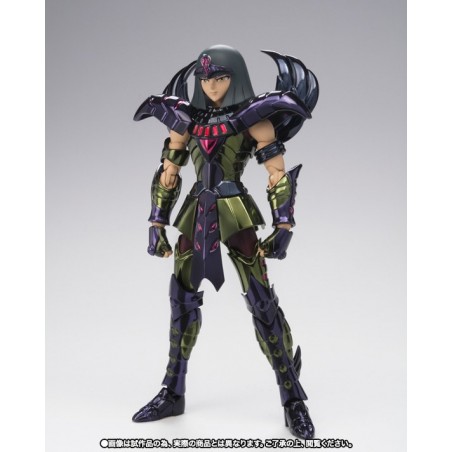  
SAINT SEIYA Sphynx Pharaoh Myth Cloth BANDAI
SAINT SEIYA Sphynx Pharaoh Myth Cloth BANDAI 
Pharaoh of the Sphinx is a character of Saint Seiya and Saint Seiya: The Lost Canvas. He is a Spectre in the service of Hades, his celestial star is that of animality.
Passages concerned : Saint Seiya ~ The Lost Canvas, chapters 138 to 140
In Hades' workshop, Pharaoh is about to judge Rhadamanthe's loyalty. The Wyvern has lost to Cardia of the Scorpion and the God wants to make sure of his loyalty. So the Sphinx wants to weigh his heart to see if the degraded Judge is trustworthy.
But Rhadamanthe prefers to tear it off himself to show his attachment to his lord. Pharaoh realizes that his heart is still burning from Cardia's attack. The god decides to forgive the judge and asks the Sphinx to guard the gateway to the Lost Canvas.