 
FAIRY TAIL Gajil Redfox 1/8 TSUME LIMITED EDITION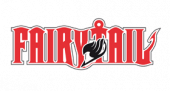 Neuf scellé with a box
FAIRY TAIL Gajil Redfox 1/8 TSUME LIMITED EDITION
Like Natsu, Gajil is a dragon hunter. He was raised by the steel dragon Metalicana who taught him his magic techniques. When Metalicana disappeared like Ignir and the other dragons on 7/7/777, Gajil also travelled the world in search of him. This is how he joined the Phantom Lord's guild, then the Fairy Tail's when they defeated them.
Gajil is shown standing with his arms crossed over his chest and his usual disdainful and self-confident look on his face. His scars on his arms are a testimony to the many battles he has fought, just as his countless piercings show that he belongs to the Steel Dragons.
This piece, together with Natsu, is the duo that marks the beginning of our brand new range of high quality PVC figures: HQF (High Quality Figure).
Technical details:
Gajil's sculpture, rich in detail and featuring the character in a charismatic pose is highlighted by an advanced set of textures. Alternating satin or shiny effects, playing on the materials between the skin, the metal parts and even his complex hair, Gajil is a figure of high realization that will delight the most demanding fans.
Base
Each of our HQF by Tsume figures rests on a black base with a plate bearing the character's name. In addition, each base displays a variation of the guild's symbol on its favorite color under the character.
Dimensions (Base included)
Height : 24 cm
Diameter : 15 cm
Scale: 1/8th
Release date: October/November 2012
Data sheet
Scale

Scale 1/10 - 10" inch (up to 22cm)

Product Type

Action Figure

Matter

PVC